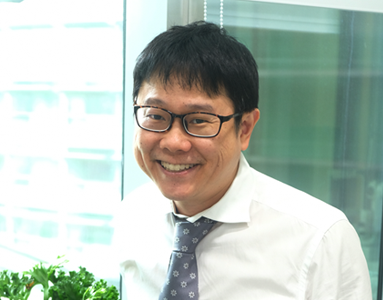 Dr John Chia
MBBS (S'pore), MRCP (UK), FAMS (Medical Oncology)
Dr John Chia graduated with double distinctions in Medicine and Surgery from the National University of Singapore in 1999, and obtained his Membership of the Royal College of Physicians in Edinburgh in 2002. Very early on in his career, he was actively engaged with the then nascent field of immunotherapy for solid cancers, and heavily involved with the leadership or development of 7 immunotherapy clinical trials in Singapore. Following his Oncology Boards, he undertook his post graduate fellowship with Professor Malcom Brenner between 2008 and 2009 – in the field of Immunotherapy for Solid Tumours – namely in the development of dendritic cancer vaccines, adoptive T cell therapy, and immune biomarker monitoring for cancers. In 2011 and 2012, he completed a second fellowship with Professor Stan Kaye at The Royal Marsden Hospital London for the Advanced Management of Gynaecological cancers.
Dr Chia is active in clinical trial research, and has developed numerous research protocols and trials for ovarian, cervical, colorectal, nasopharyngeal, and breast cancer in Singapore. He has published widely in leading international journals, and holds numerous local and international research grants exceeding 10 million dollars – for clinical research exploring immune check-point inhibitors, cancer vaccines, T cell therapy, chemoprevention with Aspirin, and small molecule inhibitors for cancer. In 2010, he was awarded "Best Poster" for a tumor-specific cancer vaccine trial at the European Society of Medical Oncology, Milan (amongst several thousand submissions), and more recently "Best Poster Presentation" at ESMO Asia in 2017, for his clinical trial in aggressive ovarian cancer.
Dr Chia was the former Chief of the Gynaecology Oncology service in the Division of Medical Oncology, National Cancer Centre, and is Vice-President and founding board member of the Gynecologic Cancer Group Singapore. He is a council member of the College of Clinician Scientists, Academy of Medicine, and Adjunct Associate Professor at DUKE-NUS. Internationally, he sits on the Scientific Board of the International Aspirin Foundation; and he lectures widely, in Japan, Korea, HK, China, UK – including plenary symposia lectures in Germany, Australia and ESMO Asia. He is also a consultant at several biotechnology and pharmaceutical companies – advising the development of novel therapeutics and immunotherapy for cancer.
Locally he has helped to write the Singapore ovarian and uterine cancer management guidelines (SCAN), and he sits on the Singapore Cancer Society's Women's Genecology-Cancer Awareness Committee. He is a member of the Singapore Society of Oncology (SSO) Cancer-Immunotherapy-Consortium – aiming to promote access, recruitment, and immune monitoring and toxicity management for patients on immunotherapeutic treatments in Singapore. Dr Chia is a member of the Medical Advisory Board at Mt Elizabeth Novena Hospital, and is chair of the Neoplasia committee, that is responsible for chemotherapy treatment protocols and processes. He is chair of the Medical Education committee, that organizes annual scientific meetings, and continuing medical education; and the former chair of Medical Quality Assurance committee – that helps to oversees quality indices for the hospital. Since 2019, he has been a member of the Parkway Independent Ethics Committee, that oversees the review and approval of clinical trials, recruiting human subjects for novel experimental therapies in the Parkways hospital system.
For the past 15 years, Dr Chia has runs a very busy clinical practice. His sub-speciality interests include Ovarian, Endometrial, Cervical, Breast and Colorectal cancers – including the management of rare tumors such as melanoma, uterine sarcomas, and germ cell tumours.